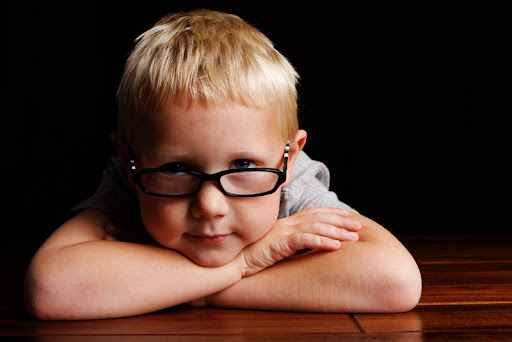 Mercer started school today.

Preschool that is. He could have started kindergarten, but I decided to hold him back.
Why?
Because I wasn't ready.

When Dexter was 4 turning 5, there was NO question that he was starting school. He is very young for his grade, but with my 4th baby just 2 months old, and him just turning 5, he HAD to start school, even if it was only for half a day. Plus, he was ready. Socially, emotionally and otherwise. And I was ready.

But I wasn't with Mercer. He would probably be ready too. If he weren't a middle child. If he was read to more. If his mother spent time doing flash cards and letter games and educational coloring books with him. If only his mother took him on field trips and special outings to museums and libraries. If only his mother started him in soccer when she started the other kids, or summer day camps and swim lessons. But - not for the middle child.

"He can wait another year..." has been a common phrase when it comes to Mercer. I am so busy with D & Ls activities and education and papers and homework and games and practices and first day ofs that I am now admitting - Mercer has gotten the shaft. Big time.

Dexter started preschool at 3.
Swim lessons at 3.
Soccer at 3.
Day camps at 5.

Mercer none of that. One year of swimming. And a little preschool.

score: Dexter 18 - Mercer 2 & 1/2.

I feel so awful. Am I playing favorites? Or was it just to give the older ones something to do because I was so busy with the little ones? And now the tables have turned on me. Us. The older ones are so busy that the little ones don't get any time to do anything.

In my back to school blessing from G, he blessed me that I will be able to find ways of spending meaningful quality time with each of the kids. That is something that I am acutely aware of with Mercer.

Make time for him. Meaningful, fun, important time.

He came home from school and peered around the corner... "Guess who's home? The school boy!"