(I never thought we'd see this day...)

This picture was taken almost one year ago. We went to the new school site (an old K-Mart) to check it out. I don't even think we had any preliminary drawings, a construction crew lined up or anything - it was just that the lease was FINALLY signed - after about 6 months of waiting around for the landlord to get it done. (And that was 6 months after we'd moved here.)


George was so excited, he brought his drill and starting pulling down fluorescent light trays and I took pictures of the space.

You can see there wasn't even a real wall there between us and the Dollar Store. It was awesome. George would take the boys there to drive their RC cars around.



Construction didn't start until another 6 months went by. Money, drawings, re-drawings, budgets....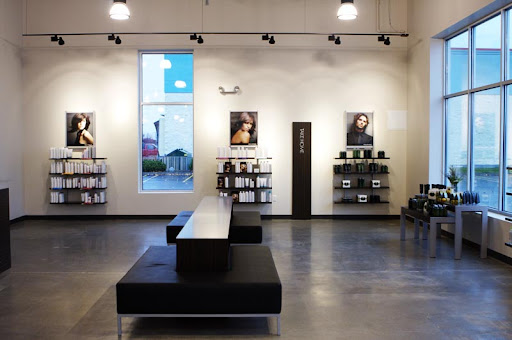 first day of school
for the Future Professionals -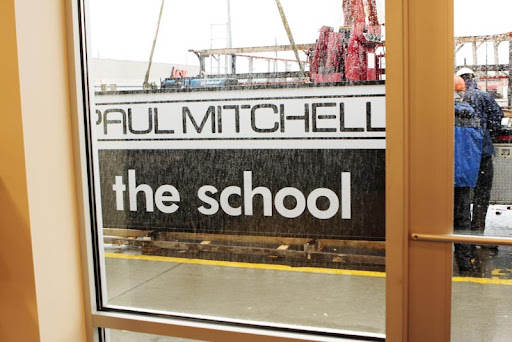 I can't even describe how proud of George I am.
He came back from a training a year and a half ago, and told me about a lady he'd met who had been waiting for her school to open for 2 years. I pitied her.
I heard people say that we'd shed blood, sweat and tears over this school. I laughed.
It has been such a long journey. An interesting detour to our lives. And I am so grateful for my
dedicated
,
amazingly positive
,
enthusiastic
,
sometimes unrealistically and annoyingly optimistic
,
brilliant
,
sexy
wonderful
husband
. I love you George. You always knew today would come. I just followed along.
(thanks to K&H for having a
cousinpalooza
last night so we could stay up til 1:00 stocking the TAKE HOME shelves and so I could go take photos this morning. And thanks to T for helping us with chairs and hairspray last night too.)